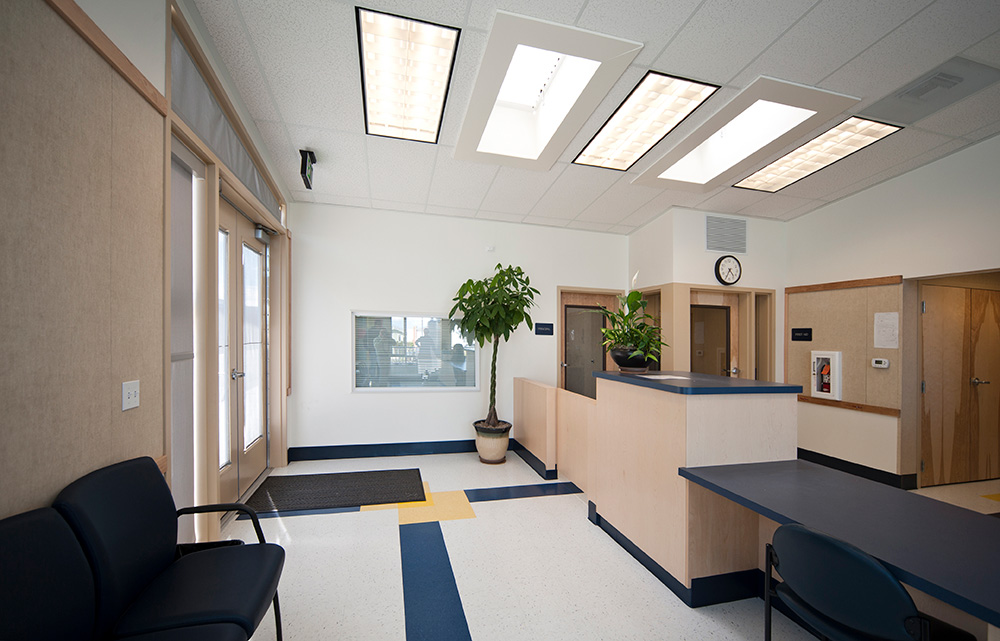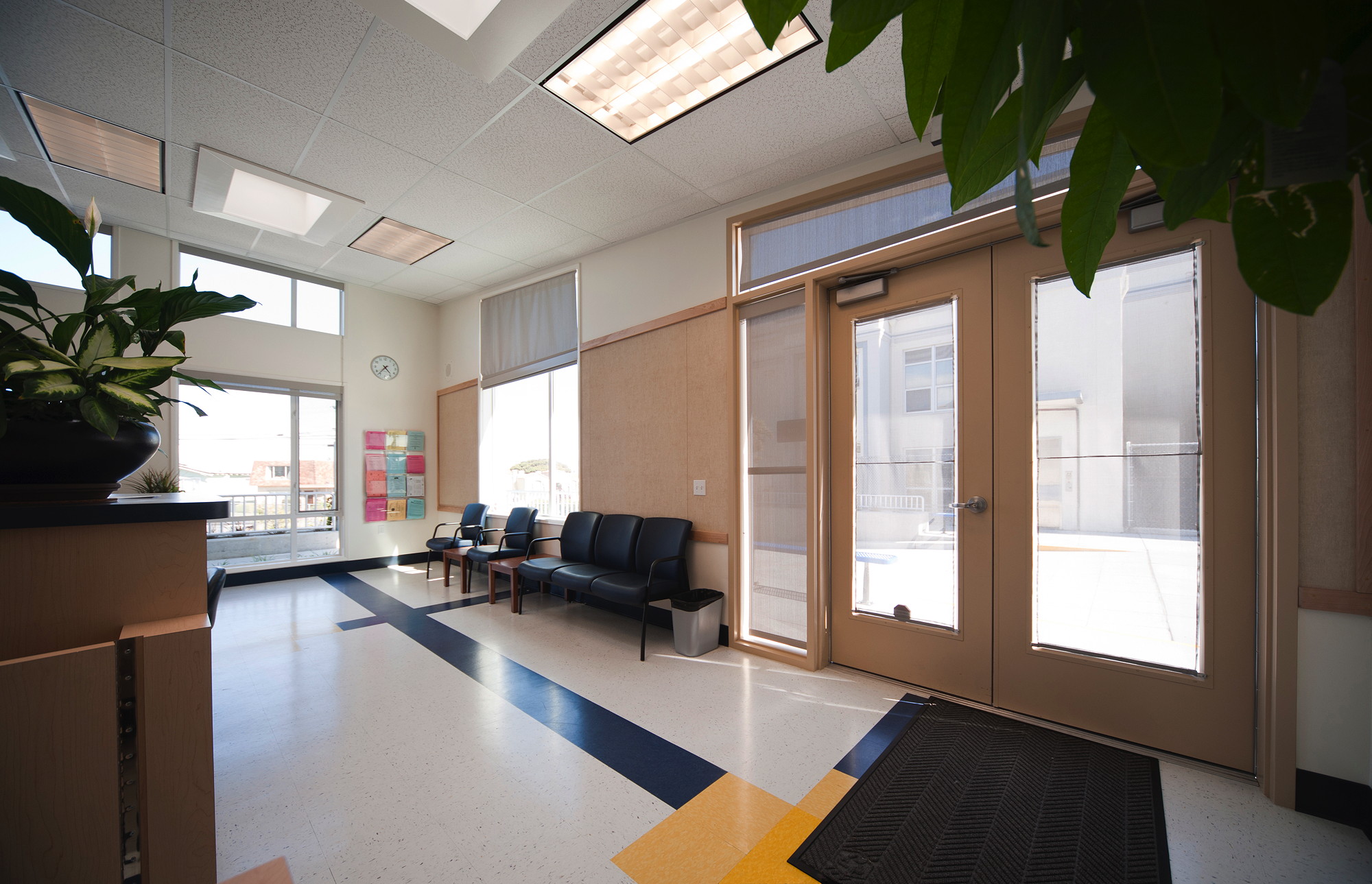 Spruce Elementary School
South San Francisco USD
Spruce Elementary School is located on a sloping hillside in South San Francisco, and the student drop off was unsafe and out of date. This design created a new, safer student drop off area, and a new parking lot for staff and visitors.
An important goal of the design was to streamline the flow of auto traffic, particularly at morning and afternoon drop-off period, as well as to provide control and surveillance over the campus entrance.
The new Administration building also provides a dedicated staff workroom designed to foster collaboration and staff development.
Accessibility was a challenge, including linking the student drop-off with the new Administration building and existing campus.
In order to get construction work underway quickly, we broke the project down into three segments – site work and conversion of the existing administration area into classroom space could be designed and approved by DSA very quickly, so that became two bid packages so that the site work and modernization could be completed within the first summer.
We designed the administration building to bid the project to any of several vendors with pre-checked, permanent modular buildings, using custom elements to meet program requirements specific to the school.