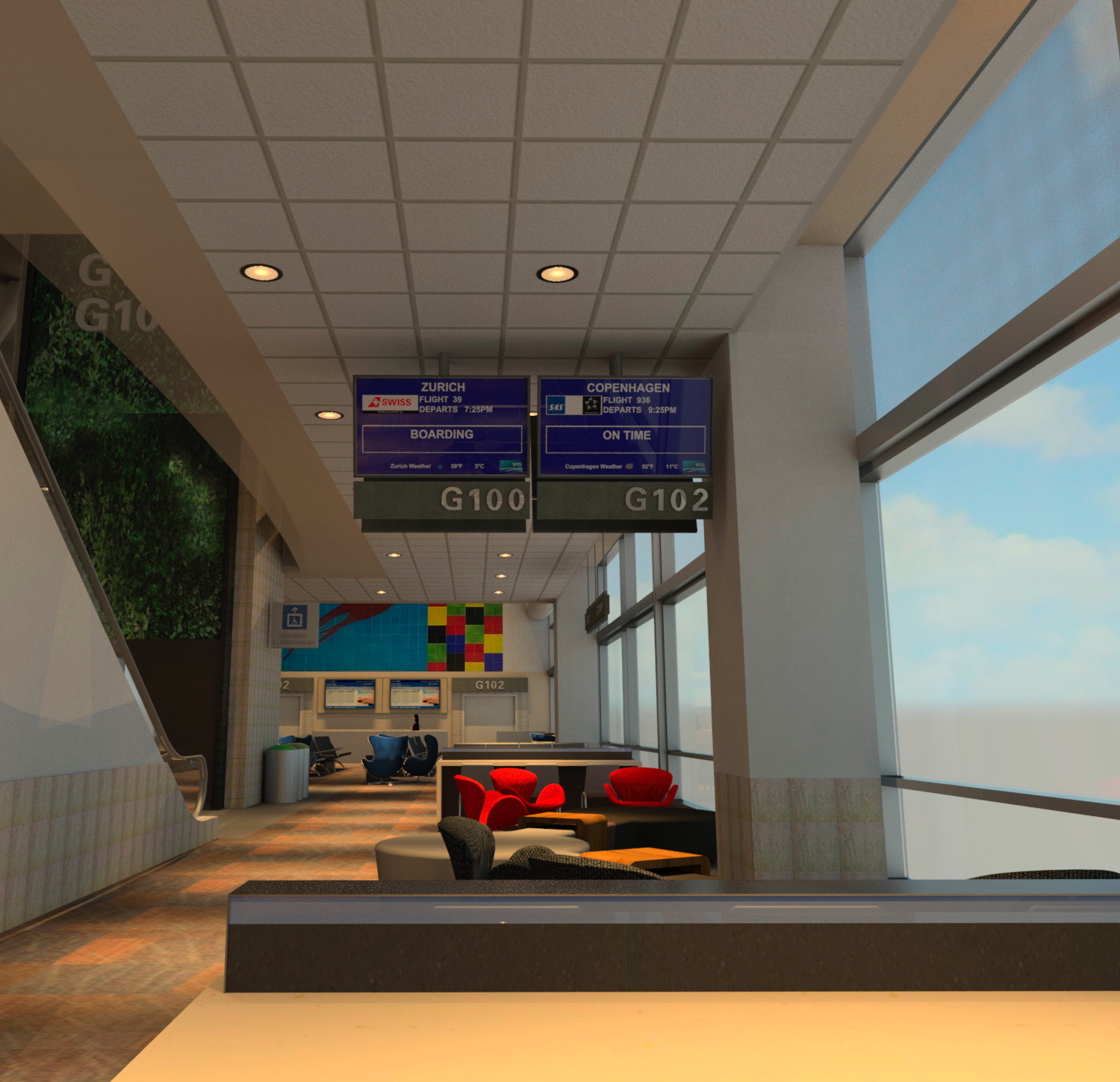 SFO International Terminal Holdroom Prototype
San Francisco Airport Commission
A 10,000 square foot holdroom prototype serving gates 100 and 102 in International Terminal G in order to improve queuing, circulation and enhance the overall passenger experience.
The new holdroom layout will utilize existing tandem seating along with new lounge seating, workstations, powered side tables, custom benching and a living wall.
The design team follows SFO's REACH principles (Revenue Enhancement and Customer Hospitality) and has engaged stakeholders and the SFO Design Review Committee to develop the design.
The prototype will be help the Airport analyze effective holdroom design strategies, and inform future holdroom renovations throughout the rest of the International Terminal Building.