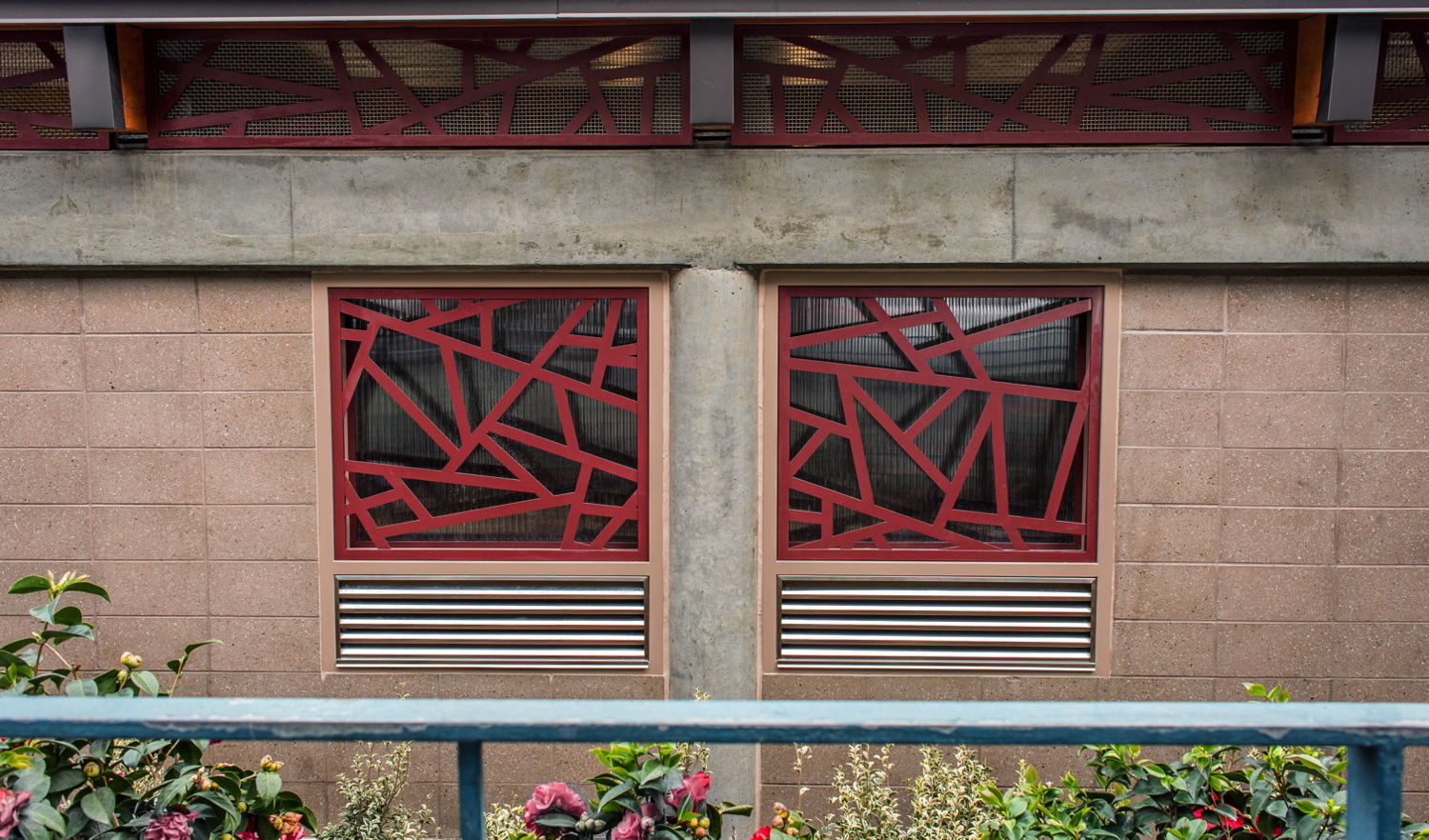 Community Planning Process
The community design process at Portsmouth Square Park included stakeholder meetings and presentations to the Chinatown community. These meetings were simultaneously translated between English and Cantonese.
The community was united in its agenda to gain clean, accessible restrooms, combining privacy and security. This input led to the design of high ceilings and open clerestories to maximize natural light and ventilation.
Portsmouth Square Pavilion
San Francisco Department of Recreation & Parks
One of the most significant historical sites in San Francisco, Portsmouth Square was originally a modest plaza that served as the civic and commercial hub of the early settlement of Yerba Buena, later San Francisco.
Today, the park is a favorite outdoor gathering spot in Chinatown. The new restroom and maintenance pavilion are designed to be a modern iteration of traditional Chinese architecture and provide an attractive feature to the park.
The steel transom grilles are based on the traditional Chinese pattern motif — 'cracked ice' and provide a counterpoint to the symmetrical plan of the building.