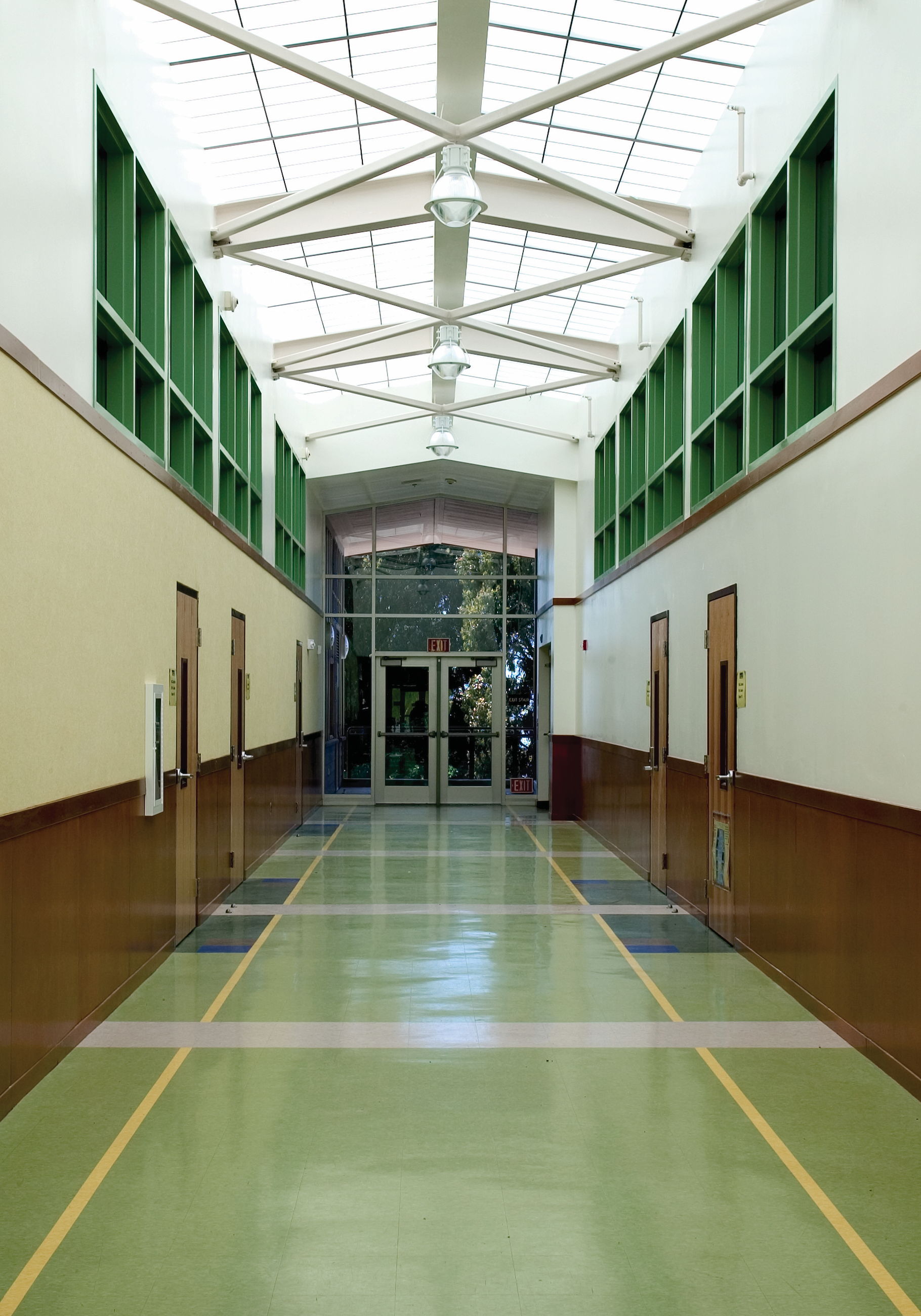 Madera Elementary School
West Contra Costa USD
New classroom and library building steps down an existing hillside to link the upper campus area to the existing lower playard with a new elevator. A large community room at the lower level serves the school program of community outreach and engagement. Adjacent to the new library, a computer learning center provides technology access for all students. The new building features a skylit corridor, and all classrooms take advantage of natural daylighting.
In addition to the new classrooms and library, the project includes comprehensive modernization of existing classrooms, including mechanical, electrical, lighting and energy management systems, along with new floor-to-ceiling finishes, exterior windows, doors and hardware, and accessibility upgrades. The entire site received utility replacements, an automatic fire alarm system, fire protection sprinklers and computer new data and communication systems.
A seismic upgrade uses exposed steel braces to maintain existing skylight and daylighting features while providing safety for this school adjacent to the Hayward fault.
Energy use demonstrated substantial efficiency and savings, and the project received a substantial energy savings grant from PG&E, and won a "Savings by Design" award.