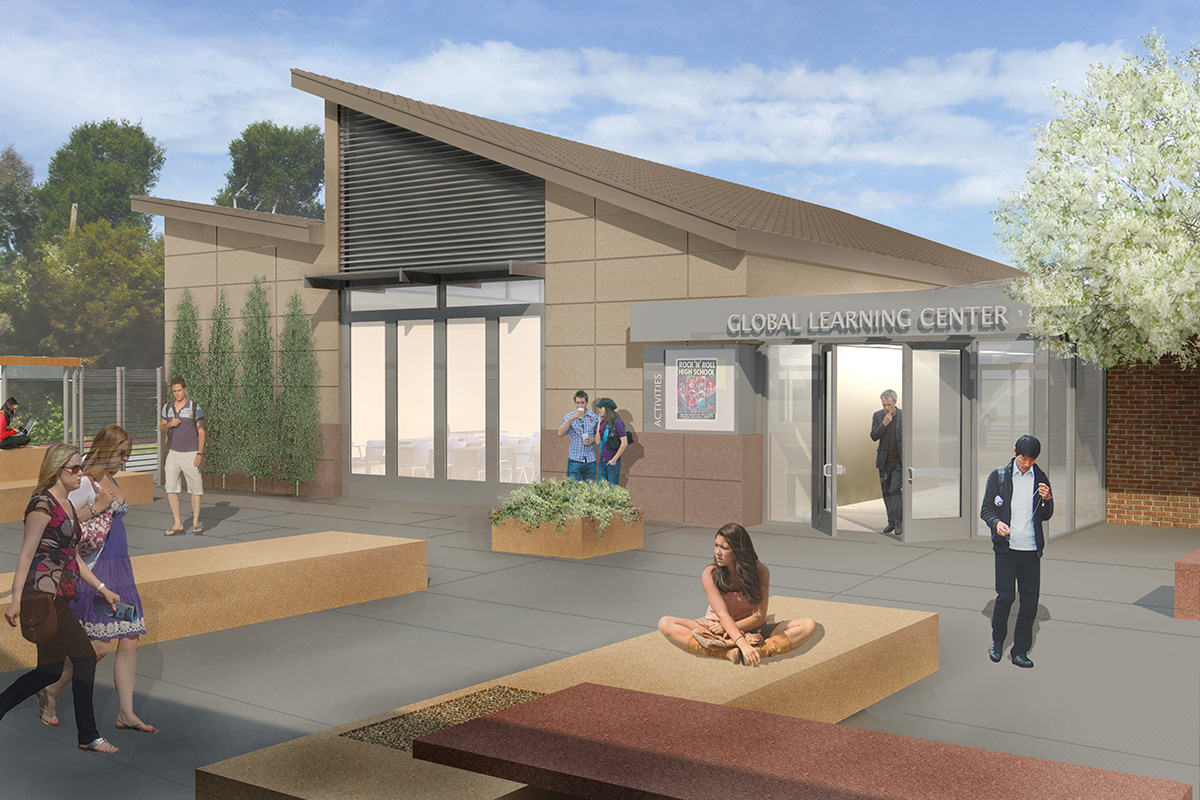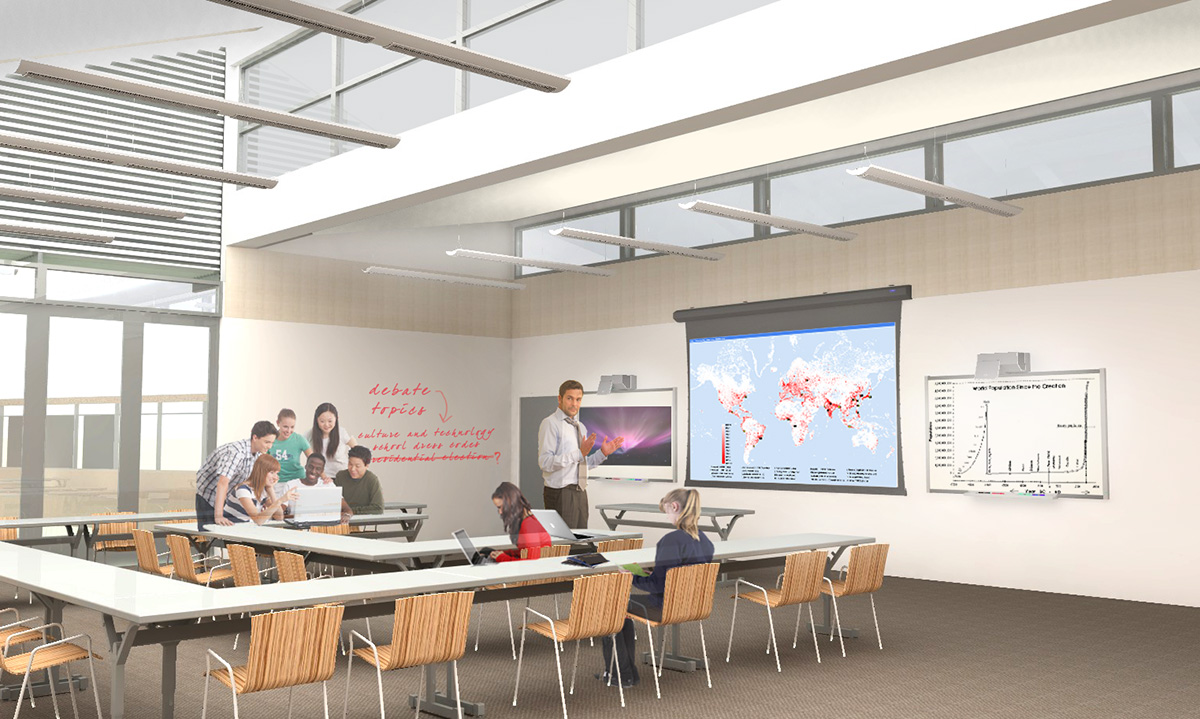 Lynbrook High School
Fremont Union High School District
The Global Learning Center (GLC) was designed to serve as a teaching and learning laboratory available to the entire school.
A wall between the two learning studios can close to accommodate two classes or open to seat up to 175 in a symposium-style layout, or many other innovative configurations. All resources and furnishings are modular and mobile so that classrooms can easily reconfigure for small group work, class-wide or multiple-class instruction, display, and demonstration.
Digital whiteboards and mobile laptop carts provide students with immediate access to technology and tools, allowing them to create and share work. Wired and wireless data pathways increase technological flexibility.
The building design conserves 30 to 40% more energy than California Energy Standards through the use of day lighting techniques and advanced energy efficient systems.