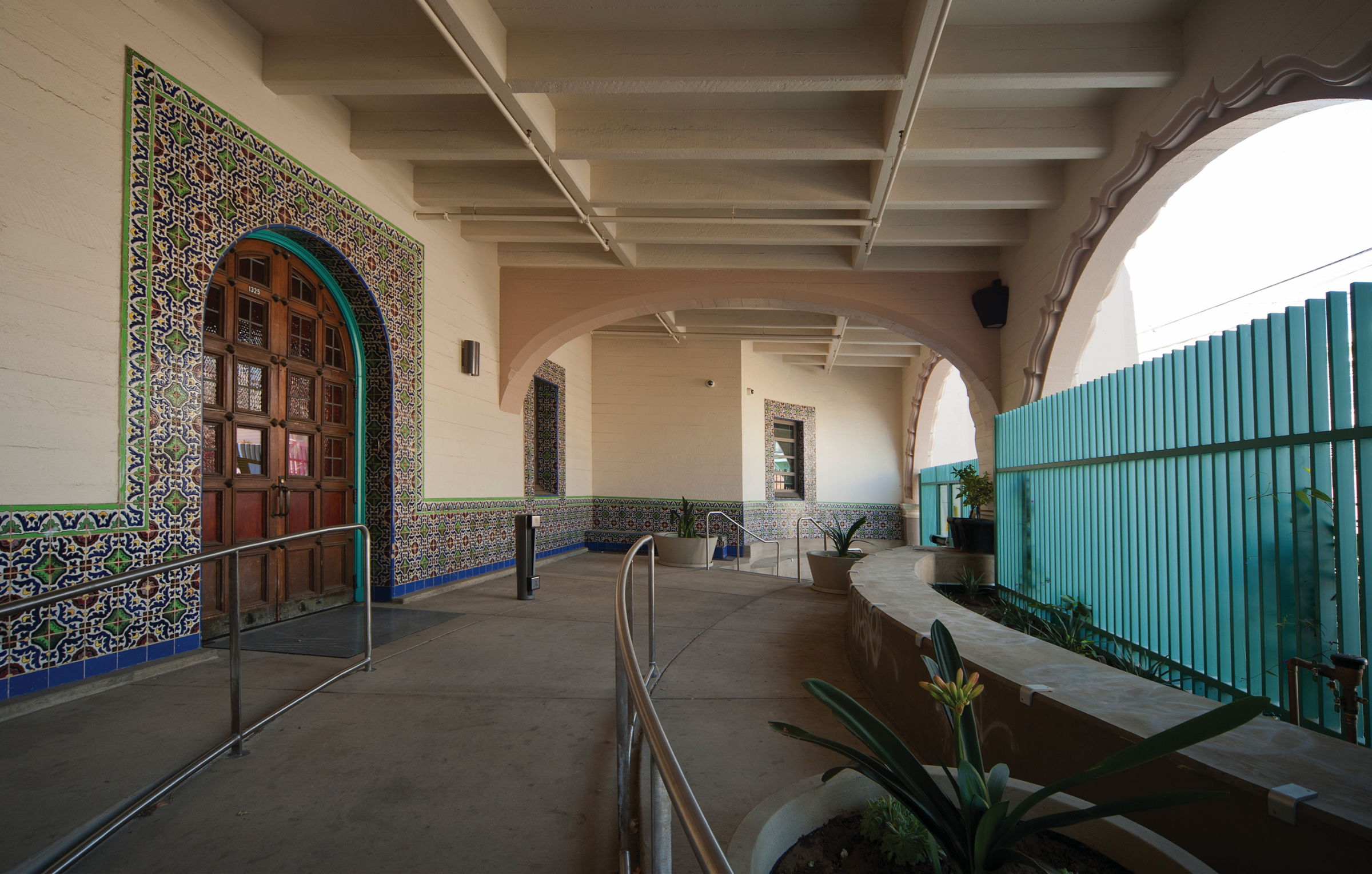 Hilltop High School
San Francisco USD
Hilltop High School is the continuation school for parenting teens in San Francisco Unified, and is a joint use facility housed in the 1937 era New Deal constructed Sunshine School. In addition to classrooms and resource areas, the campus includes an extensive child care facility and open air atrium; an administrative wing and meeting spaces for community service agencies providing support for young parents. The renovation includes complete accessibility improvements inclusive of elevator and ramps, sprinkler system, lighting, window replacement, and 21st century data and communication.
Nutrition is such an essential component of the curriculum that two separate kitchens were designed for the facility. A 250 sf teaching kitchen hosts nutrition classes for the teens by day and is available for service for after-school hours events. The main kitchen (1100 sf) is designed for simultaneous use by the childcare program staff, providing two site-cooked meals daily, and the high-school for warming and distribution of breakfast and lunch from the District's central kitchen. A weekly on-site farmer's market supplies additional produce for the teens to take home.
Recognizing the beauty and historic significance of the building, H+A was careful to preserve architectural character: the new elevator is integrated into the existing lobby, the deteriorated wood windows were replaced in the spirit of the original. The kitchen incorporates an above-grade therapy pool into the new cafeteria serving line, preserving the beautiful original Mission influenced tile.