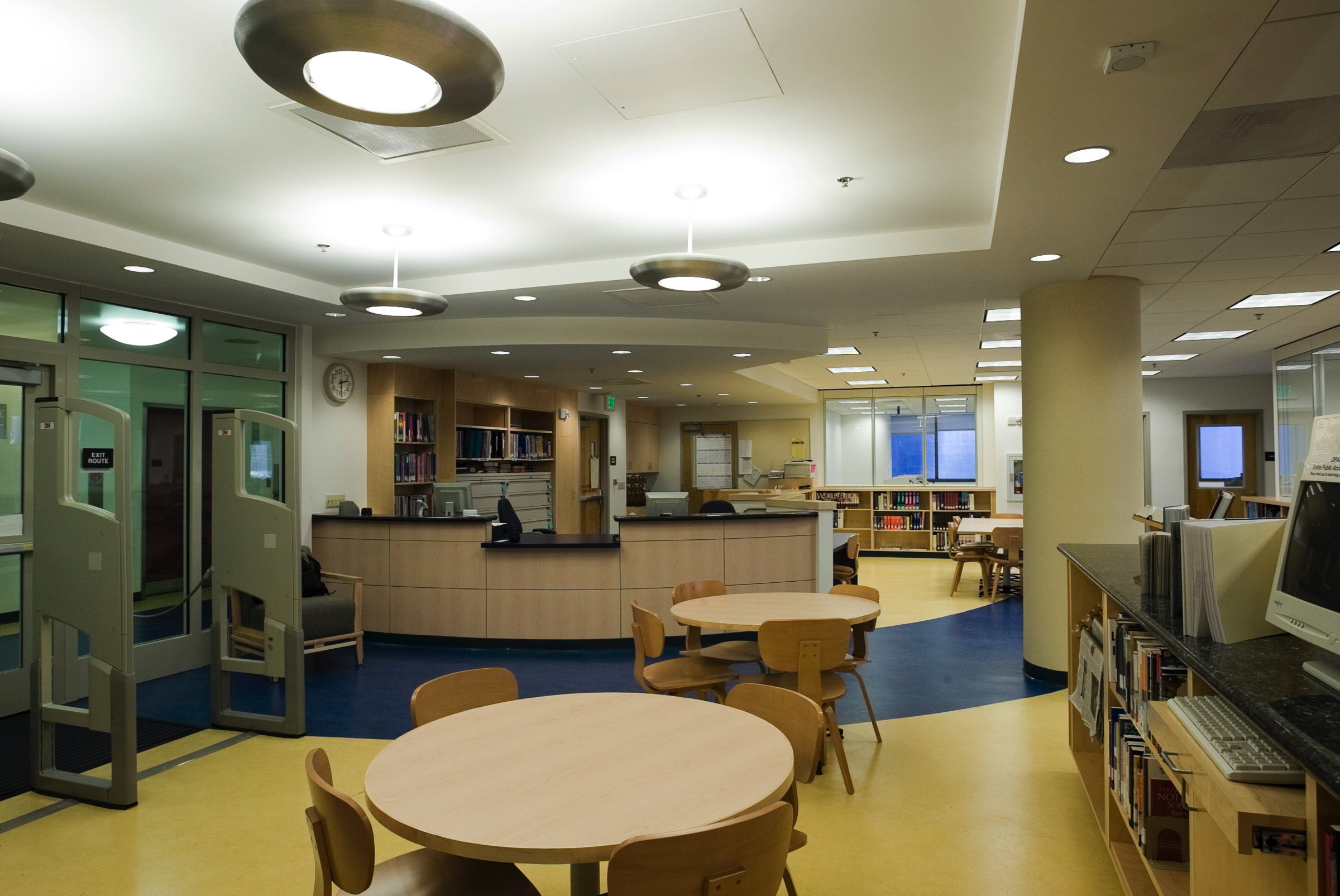 Downtown Campus Library
City College of San Francisco
The new Library at CCSF's Downtown Campus makes a big difference to the number of students who could study effectively on campus – we designed the Library to have the maximum access to natural light, and to create view corridors for supervision. From the elevator lobby, new fire-protective glass opens the library up to view and invites students in.
We kept shelves and furnishings low within the entrance sightline, to afford an expansive, light-filled view through the entire space. A curved circulation desk controls the entrance and provides a single point of observation, and two new computer learning centers are glazed within the library, for access to digital and audio-visual media. Both learning centers can be used for instruction or individual learning, and support the program for English language learners.
As part of the Downtown Campus improvements, we designed a new lecture and media presentation room at the basement level, and new elevators improve access throughout the building.
We also designed building system improvements – one of the most appreciated improvements was our renovation of the HVAC system. In addition to a new energy management system, we reconfigured the direction of air intake in a very simple, cost effective way – with minimal changes in ductwork, we reversed the direction of air flow, so clean air was brought in from the roof area above, and exhausted toward the street. This dramatically improved air quality in classrooms.